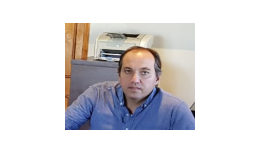 Managing Director
Greenyard Fresh Chile
Since six years Greenyard Fresh Chile operates in Chile with the aim of providing fresh fruits to Greenyard's companies in Europe, USA and South America.
Currently, Greenyard Fresh Chile supplies more than 15,000 tons of fresh fruits to different Greenyard companies.
Additionally, our team is in charge of supervising the quality of the products originating from Chile – from Copiapó (The Atacama Desert) to Angol (South of Chile), and is working with the best growers in the country.